Audeze LCD1 Open-Back Headphone
Member Price: SGD $597.55
Seen a Lower Price?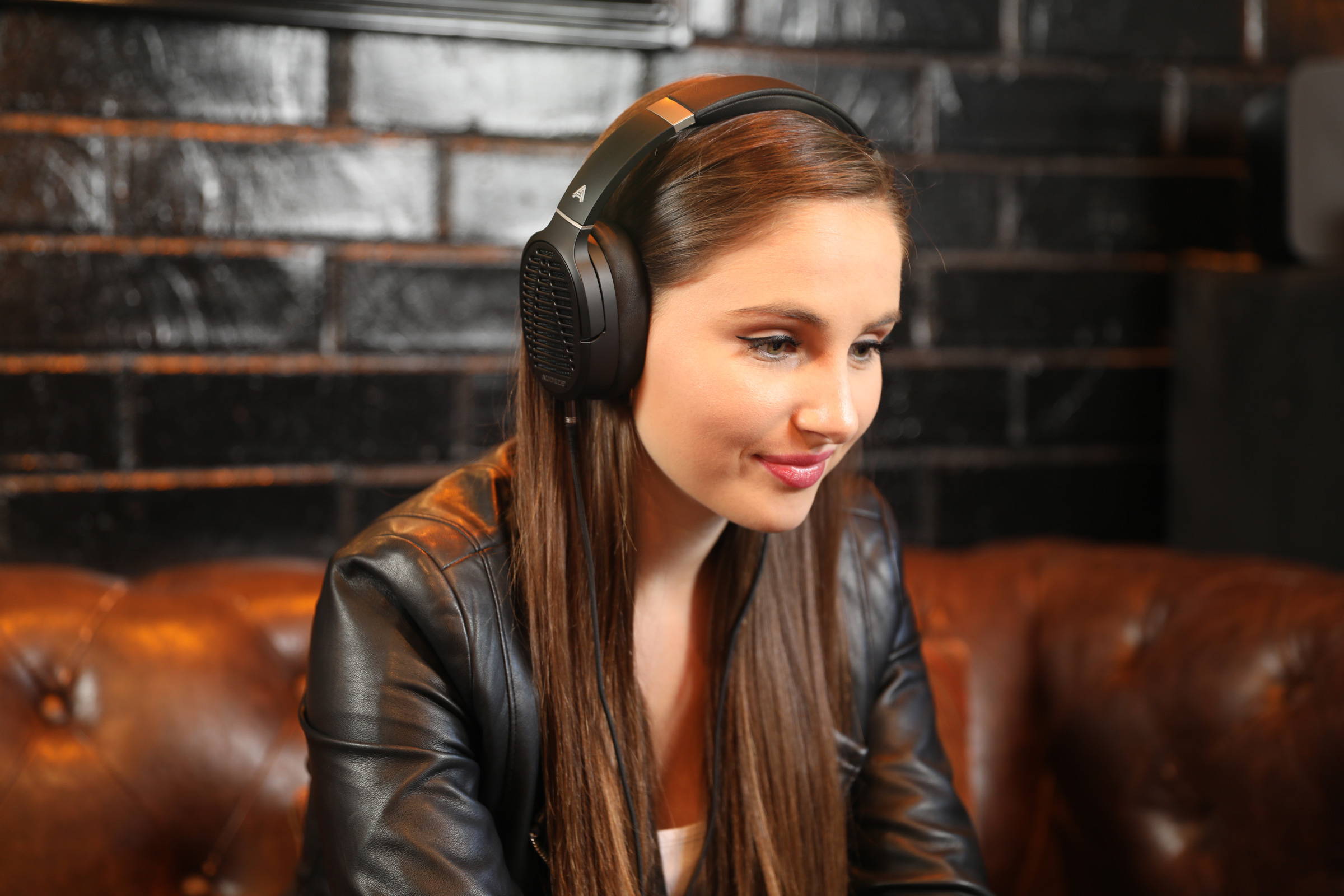 Audeze LCD-1
NEW! LCD-1 Open-Back Foldable Headphones
The LCD-1 has been meticulously engineered for comfort, convenience, and premium quality sound. Featuring some of Audeze's most powerful planar magnetic technology in an open-back, foldable and light-weight design, the LCD-1 delivers masterfully tuned audio in a compact and travel-friendly package perfect for listening and mixing.

Features:
Enhanced transparency and sound stage - Open Circumaural Design
Wide dynamic range - 90mm Over-Ear Planar Drivers
Unparalleled sonic detail and accuracy - Ultra-thin Uniforce™ Diaphragms
Powerful sound and efficiency - Fluxor™ Magnets
Deep rich bass with low audible distortion - Fazor Waveguides
Light-weight construction with robust memory foam ear pads and headband for extended comfort during long listening sessions
Foldable design-perfect for mixing/listening on the go
3.5mm premium cable for tangle-free connection, with reversible headphone connectors for ease of setup
1/4'' adapter included
Travel case included
Designed and built in the USA with imported and US made parts

A Tradition In Music Creation
For decades, professional musicians and audio engineers all around the world have placed their trust in Audeze headphones. This legacy inspired us to create the LCD-1, a new benchmark in studio and audiophile listening.
Designed for Home and Studio

The LCD-1 blends Audeze's coveted LCD sound quality together with improved comfort and portability. Our 90mm Planar Magnetic drivers deliver frequency extension from 10Hz all the way to 50kHz with flawless precision and clarity, ideal both for audiophile listening and professional applications. Weighing only 250 grams and featuring a plush memory foam headband and ear pads, the LCD-1 is engineered for fatigue-free listening sessions both at home and in the studio. The specially designed cable has reversible connectors, so the LCD-1 will always deliver the correct left and right channel information.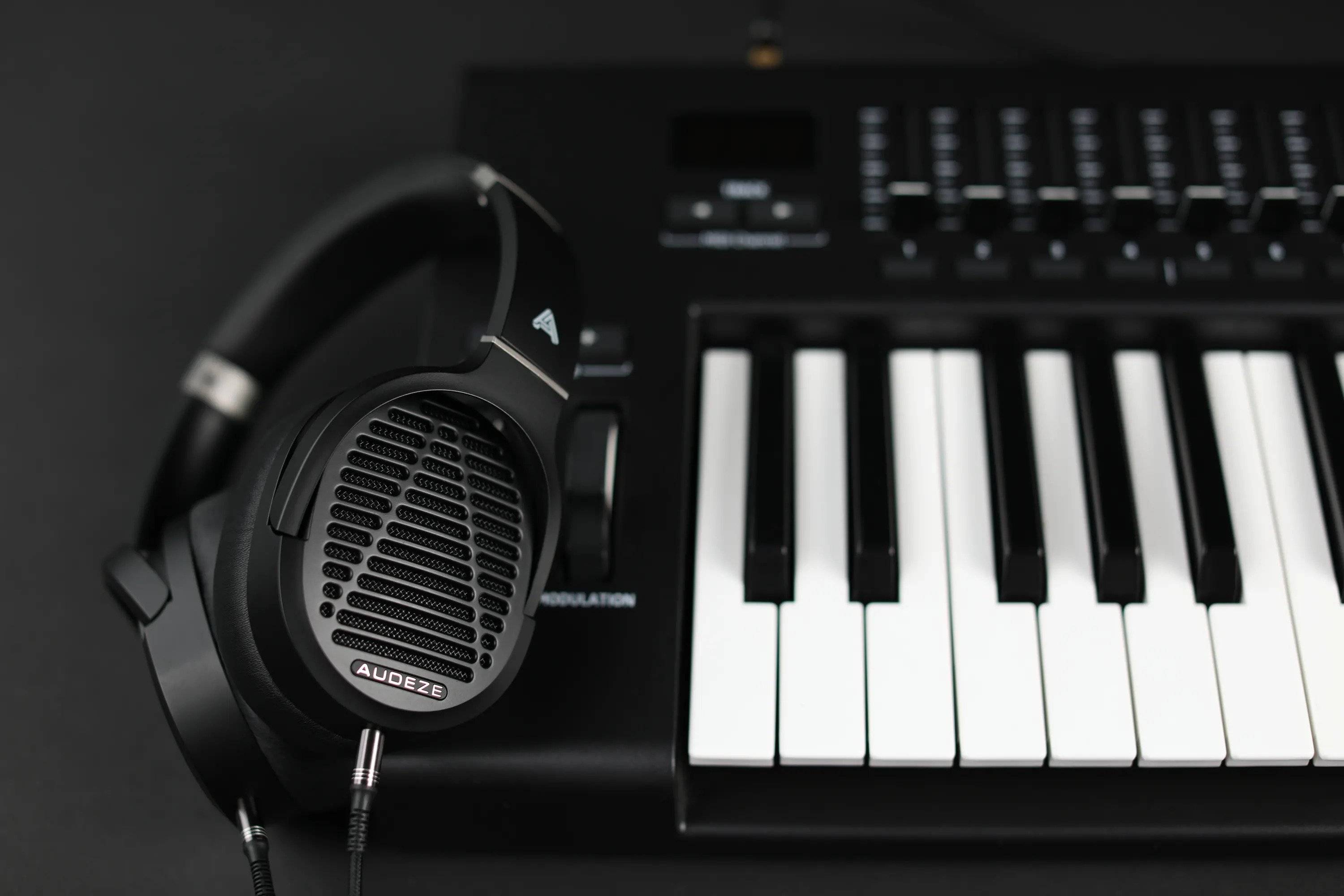 Engineered for Critical Listening
Our open-back over-ear design produces an expanded soundstage that pulls the ear deeper into the music. Inside, our patented Fluxor™ magnets and Uniforce™ voice coil work together to articulate fine-tuned, distortion-free audio with visceral power and impact. From its musically engaging presence to its clinical transparency, the LCD-1 has been meticulously engineered for critical listening.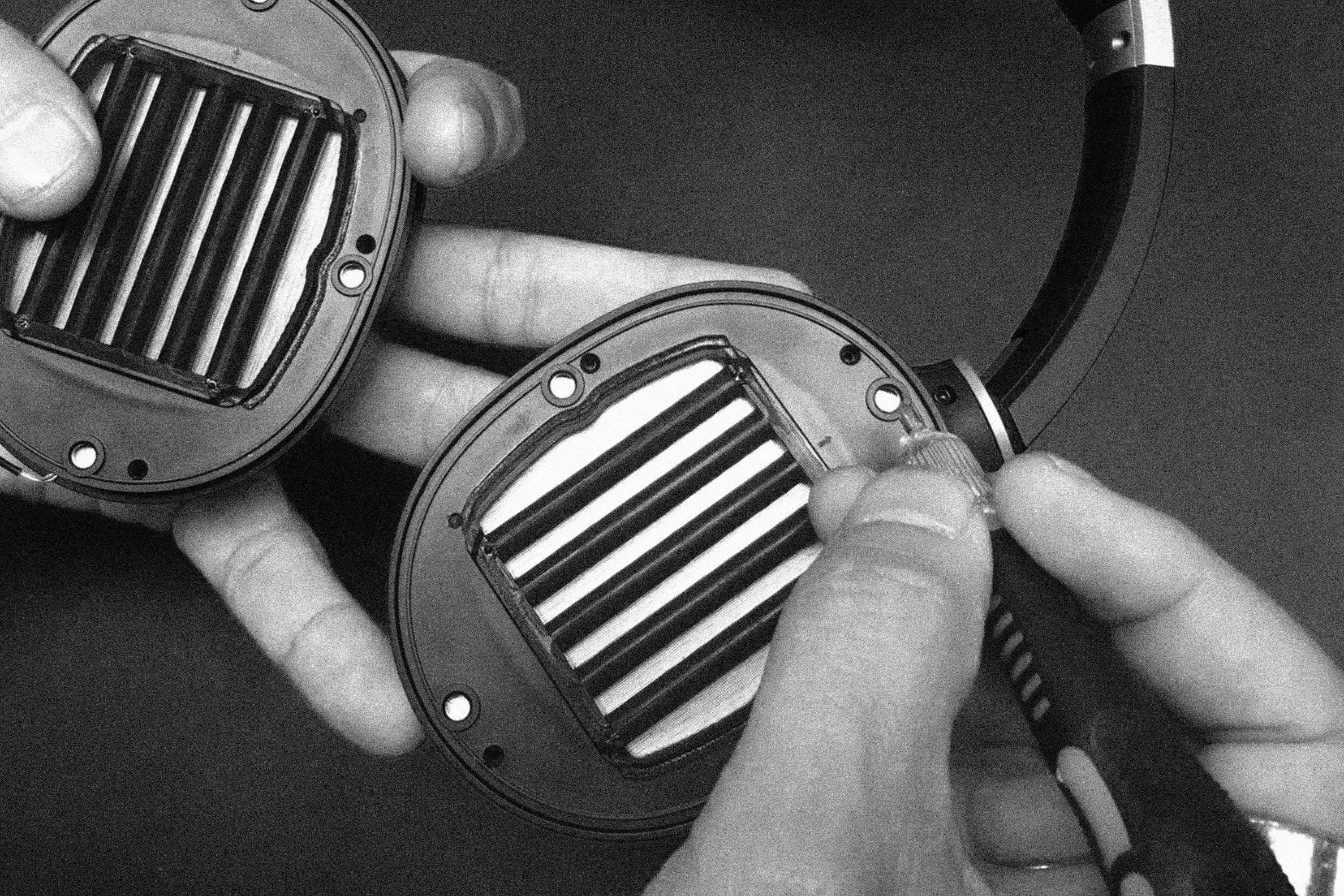 Designed and Handcrafted in Southern California

Each LCD-1 driver is precision crafted by hand in our Southern California facility. Using our patented engineering techniques and state of the art laser-etching technology, we put great care into each step of the manufacturing process to ensure our headphones meet the exacting audio and production quality standards that have made Audeze the world's best reviewed headphone brand. The LCD-1 is fully assembled in our Orange County factory with parts made in the USA and other countries.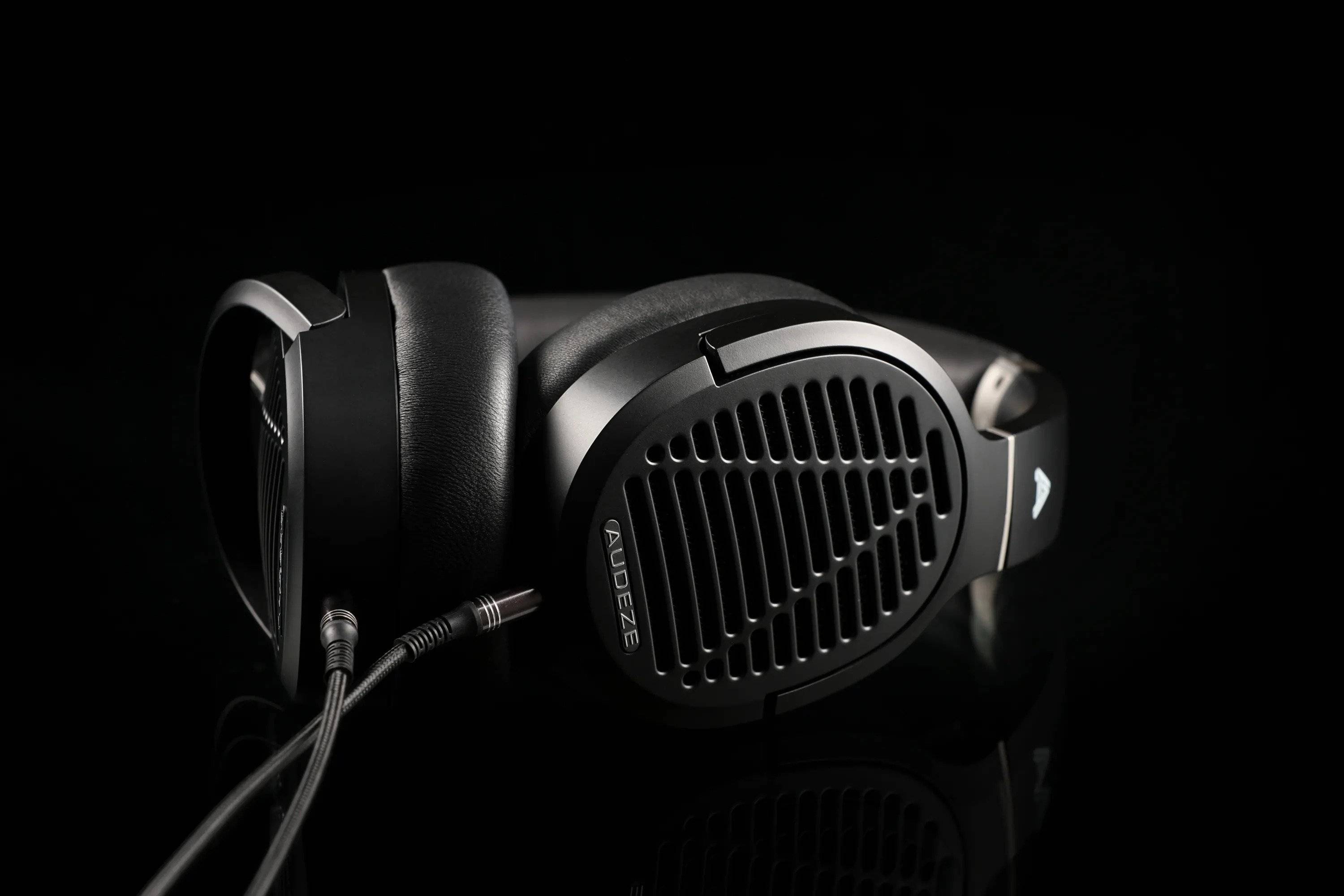 An Industry Standard for Mixing and Monitoring
From famous mastering studios to small home setups, Audeze is the most trusted name in headphone audio production
BENCHMARK FOR STUDIO SOUND
The LCD-1 is a critical tool for anyone who values pure, neutral, and accurate sound. Its soundstage and pinpoint stereo imaging reveal the full depth and detail of the music, empowering producers to fine-tune their mix with complete confidence. Its foldable light-weight design and easy drivability make the LCD-1 an accessible premium audio solution perfect for artists and listeners.
What's included?
2m 3.5mm to dual 3.5mm cable with reversible connectors

3.5mm to 6.35mm adapter
Zippered travel case

Certificate of Authenticity
Specifications
| | |
| --- | --- |
| | Over-ear, open-circumaural |
| | |
| | Single-sided Fluxor™ magnet array |
| | |
| | |
| | |
| | |
| | |
| | |
| | |
| | |
| | |
| | 99 dB/1mW (at Drum Reference Point) |
| | Memory foam, genuine lambskin leather |
| | |