iFi Audio Retro 50 Amp
Login as Stereo Member to purchase at special member price! Click here to sign up.
FREE Standard Shipping
available for this item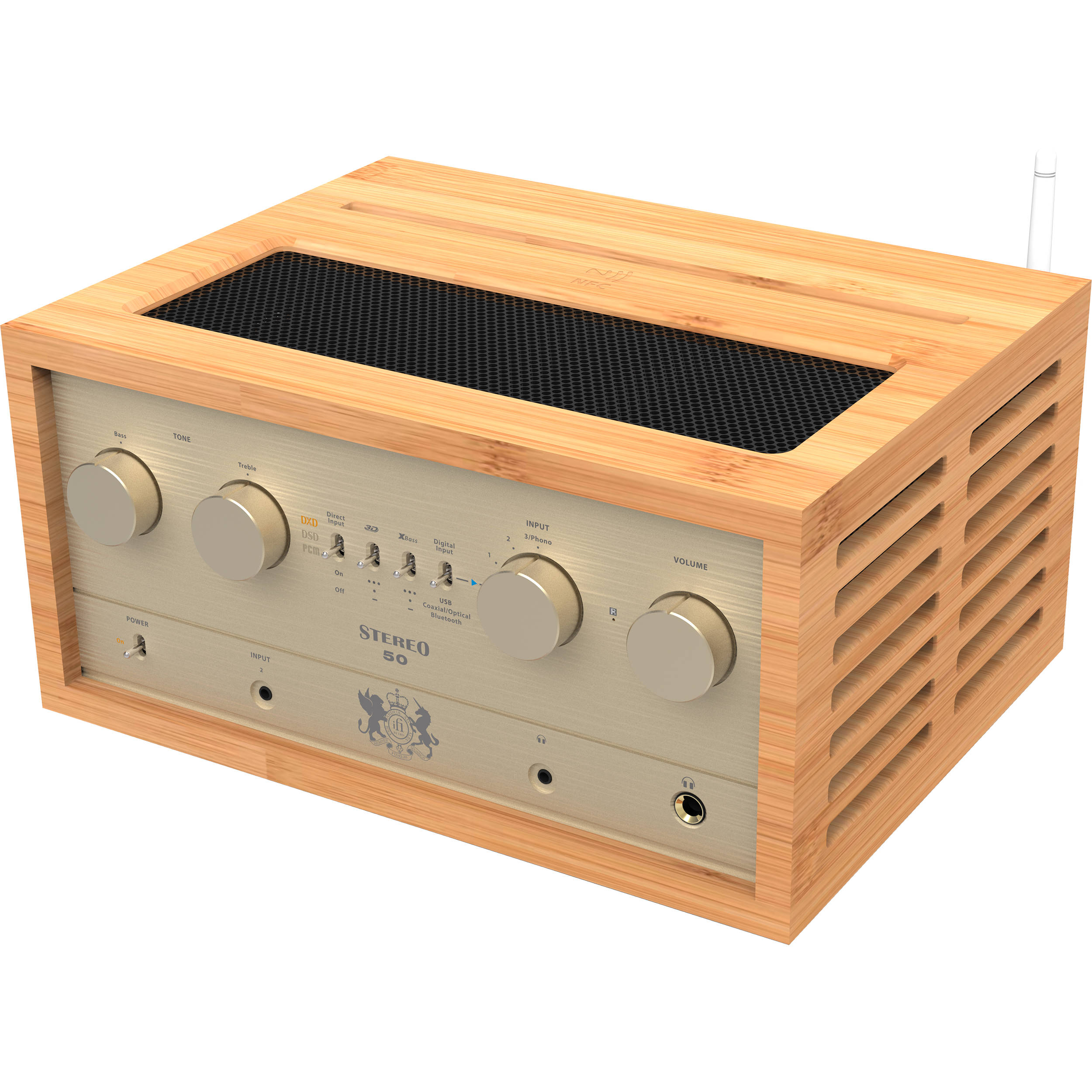 iFi Audio Retro Stereo 50 Amp
Connect. Plug. Play.
Want a listening experience that makes it sound like your favourite artists are playing live in your living room? The Retro Stereo 50 is the all-in-one solution for your music enjoyment at home. Just as the artists intended.
Connect your way.
It's your music, your way.
Whether you stream wirelessly or you're old school and get a kick out of vinyl, the Retro Stereo 50 delivers something for everyone.
Connections include:
Bluetooth (aptX/AAC) with NFC
Optical (S/PDIF)
USB
Analogue via Co-ax or 3.5mm
Phono for a turntable
Stream on your smartphone or plug in your laptop or turntable.

Sound and vision.
You'll feel like you're at the flicks.

The days of clunky sound bars are over.
Connect the Retro Stereo 50 to your TV then experience your much loved shows and movies in crystal-clear clarity.
A timeless modern classic.
There's nothing else like it.

The Retro Stereo 50 create an old-school yet modern vibe for your living space and reach the audio highs your ears have been longing for.
Enjoy your music, your way.
Stream from your set top box, smart device or computer via S/PDIF or USB port.
True Native® playback of all music formats from MP3 to DSD512, PCM768 and 2xDXD.
A class act refined. Every nuance defined. All-new Burr Brown Soundplus® J-FET type amplifier now beats at the heart of the Class A TubeState®.
This new circuit significantly reduces the loading seen by the main amplification circuit which improves the circuit inherent linearity while allowing it to drive even punishing 600 ohm studio inputs with impunity. The power supply filtering has been increased 5X in value. The Signal-to-Noise ratio of the iPhono2 is 3dB quieter on MC and 10 dB quieter on MM than the original iPhono.
More than ever, listening to vinyl, one can hear 'into' the recording itself with the blackest of backgrounds and every nuance, inflection is picked up by the system.