KEF LS50W WIRELESS 'NOCTURNE' BY MARCEL WANDERS
KEF LS50W WIRELESS 'NOCTURNE' BY MARCEL WANDERS
Regular Price
SGD 3,999.00
Special Price
SGD 3,599.00
Login as Stereo Member to purchase at special member price! Click here to sign up.
FREE Standard Shipping
available for this item

KEF LS50 WIRELESS 'NOCTURNE'
BY MARCEL WANDERS

Two worlds come together


The already iconic LS50 Wireless is elevated to new design heights through the work of celebrated designer Marcel Wanders.

SOUND
Immerse yourself in sound
LS50 Wireless benefits from KEF's near-six decades of experience in acoustic research and design. The crowning achievement is the signature Uni-Q driver array, providing beautifully natural sound to every seat in the room. Perfectly matched electronics provide the engine for the Uni-Q, ensuring that every detail and every ounce of power is recreated, elevating the experience from listening to being there.
DESIGN STORY
HiFi in the New Age
LS50 Wireless Nocturne was produced in collaboration with the inspirational Dutch designer Marcel Wanders. His concept of bringing a human touch back to design is reflected in the graphics adorning the driver and baffle of Nocturne. Look closely, and the artform of music is subtly celebrated throughout, with musical notes, bars and ornamentations featuring. Turn off the lights, and Luminova paint brings life to the darkness.

About Marcel Wanders
Marcel Wanders is a leading product and interior design studio located in Amsterdam, credited with 1,900+ iconic projects. Marcel Wanders works with premium brands such as Alessi, Baccarat, Bisazza, Christofle, Decorté, Flos, KLM, Hyatt Hotels Corporation, Louis Vuitton, Morgans Hotel Group, Puma, among scores of others. Under Marcel Wanders' creative leadership and direction, and with the support of Gabriele Chiave as creative director since 2014, Marcel Wanders employs over 50 design and communication experts. Marcel Wanders' 27 years of designs are celebrated in some of the most renowned museums in the world, including the Centre Pompidou (FR), MoMA (US), and Stedelijk Museum Amsterdam (NL).
Marcel Wanders' chief concern is bringing the human touch back to design, ushering in what he calls design's 'new age;' in which designer, craftsperson and user are reunited. In his process, Marcel Wanders defies design dogma, preferring instead of focus on holistic solutions rather than the technocratic. In this universe, the coldness of industrialism is replaced instead by the poetry, fantasy and romance of different ages, vividly brought to life in the contemporary moment.

SMARTNESS
All in the palm of your hand
Every feature of LS50 Wireless can be controlled from two intuitive apps, available on both Android and iOS.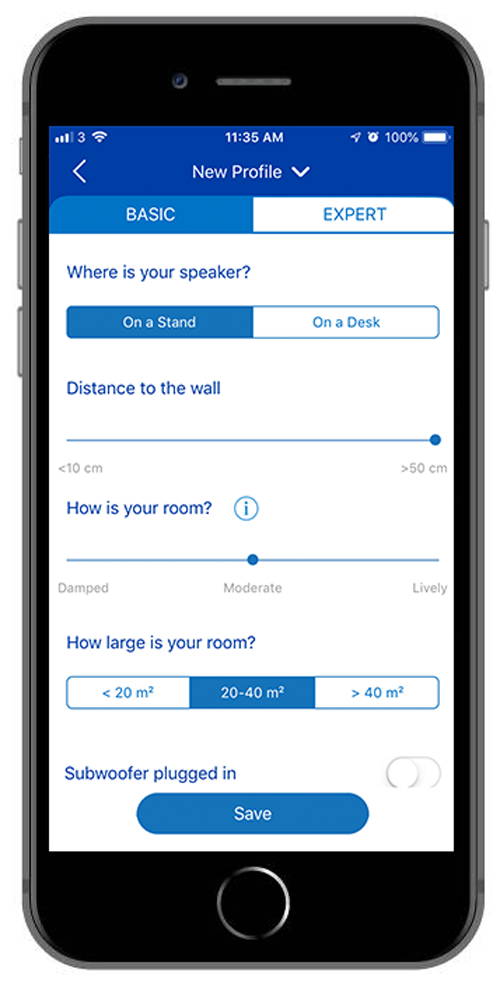 KEF Control APP
KEF Control makes setup easy with step-by-step instructions, letting you choose your source and adjust the EQ settings to match the room.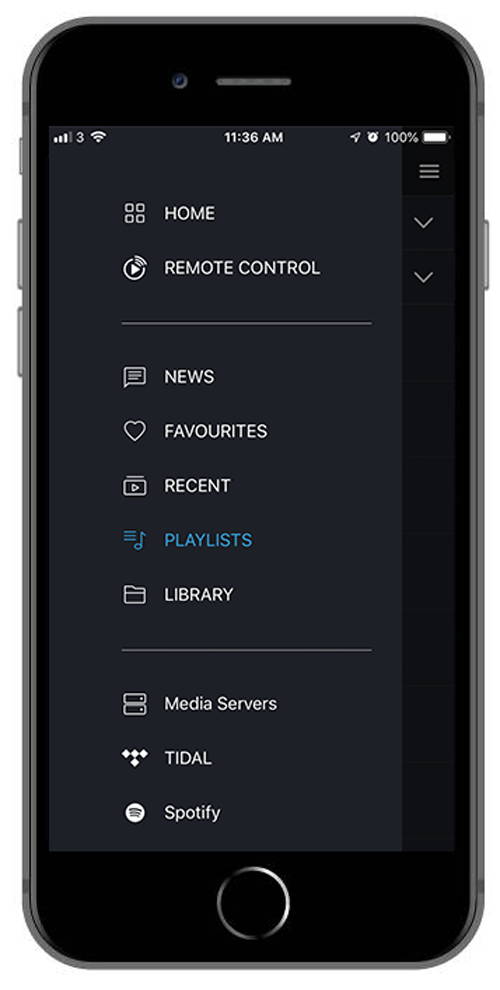 KEF Stream APP
KEF Stream makes accessing your digital music library quick and easy. Up to 192kHz/24bit high resolution audio can be wirelessly accessed from your phone or NAS drive, whilst Stream also gives access to services such as Tidal and Spotify.
Specifications

DIMENSIONS
H300 x W200 x D308mm

H11.8 x W7.9 x D12.1in
WEIGHT
Left Speaker 10.0kg (22.0lbs.)

Right Speaker 10.2kg (22.5lbs.)
WI-FI NETWORK STANDARD & frequency band
IEEE 802.11a/b/g/n

Dual-band 2.4GHz/ 5 GHz
Driver Units
Uni-Q driver array:

HF: 25mm (1in.) vented aluminium dome

LF/MF: 130mm (5.25in.) with magnesium and aluminium alloy
Amplifier Output Power
Bluetooth range & memory
Resolution
Up to 24bit
 ***Depending on speaker settings
Sampling Rate
Up to 192kHz (USB Type B)

Up to 96kHz (TOSLINK Optical)

***Depending on speaker settings
Maximum Output
Wireless Connectivity
Frequency Range
(-6dB) Measured at 85dB/1m

40Hz – 47kHz (More bass extension)

43Hz – 47kHz (Standard)

46Hz – 47kHz (Less bass extension)

***Depending on speaker settings
Frequency Response
(±3dB) Measured at 85dB/1m

45Hz – 28kHz (More bass extension)

50Hz – 28kHz (Standard)

61Hz – 28kHz (Less bass extension)

***Depending on speaker settings

Inputs
2.4GHz/5GHz
Dual-band Wi-Fi network

Bluetooth 4.0 with aptX® codec

USB Type B

TOSLINK Optical

RCA Analog Line Level Input

10/100 Mbps RJ45 Ethernet (For network and service)
Specifications

DIMENSIONS
H300 x W200 x D308mm

H11.8 x W7.9 x D12.1in
WEIGHT
Left Speaker 10.0kg (22.0lbs.)

Right Speaker 10.2kg (22.5lbs.)
WI-FI NETWORK STANDARD & frequency band
IEEE 802.11a/b/g/n

Dual-band 2.4GHz/ 5 GHz
Driver Units
Uni-Q driver array:

HF: 25mm (1in.) vented aluminium dome

LF/MF: 130mm (5.25in.) with magnesium and aluminium alloy
Amplifier Output Power
Bluetooth range & memory
Resolution
Up to 24bit
 ***Depending on speaker settings
Sampling Rate
Up to 192kHz (USB Type B)

Up to 96kHz (TOSLINK Optical)

***Depending on speaker settings
Maximum Output
Wireless Connectivity
Frequency Range
(-6dB) Measured at 85dB/1m

40Hz – 47kHz (More bass extension)

43Hz – 47kHz (Standard)

46Hz – 47kHz (Less bass extension)

***Depending on speaker settings
Frequency Response
(±3dB) Measured at 85dB/1m

45Hz – 28kHz (More bass extension)

50Hz – 28kHz (Standard)

61Hz – 28kHz (Less bass extension)

***Depending on speaker settings

Inputs
2.4GHz/5GHz
Dual-band Wi-Fi network

Bluetooth 4.0 with aptX® codec

USB Type B

TOSLINK Optical

RCA Analog Line Level Input

10/100 Mbps RJ45 Ethernet (For network and service)
X
FREE! KEF K-Stream Cable
and KEF PowerBank
for every purchase of
KEF LS50W Nocturne at $3,599.00
promo ends 2nd February 2020