MEE Audio Connect T1 Universal Wireless Audio Transmitter for TV
MEE Audio Connect T1 Universal Wireless Audio Transmitter for TV
Regular Price
SGD 99.90
Special Price
SGD 79.90
Member Price: SGD 79.90
Login as Stereo Member to purchase at special member price! Click here to sign up.
FREE Standard Shipping
available for this item
Connect Universal Dual Headphone and Speaker Bluetooth Audio Transmitter for TV
The MEE audio Connect Bluetooth 4.0 transmitter for TV features digital and analog audio inputs, dual headphone or speaker connectivity, and aptX technology for high-fidelity, low latency audio.
HD Wireless Sound for Your TV
The MEE audio Connect wireless audio transmitter enables TVs and other devices to stream high-quality digital audio to up to two Bluetooth headphones or speakers, wirelessly. Experience full freedom of movement, listen without bothering those around you, and block out distractions with the Connect and your favorite pair of Bluetooth wireless headphones.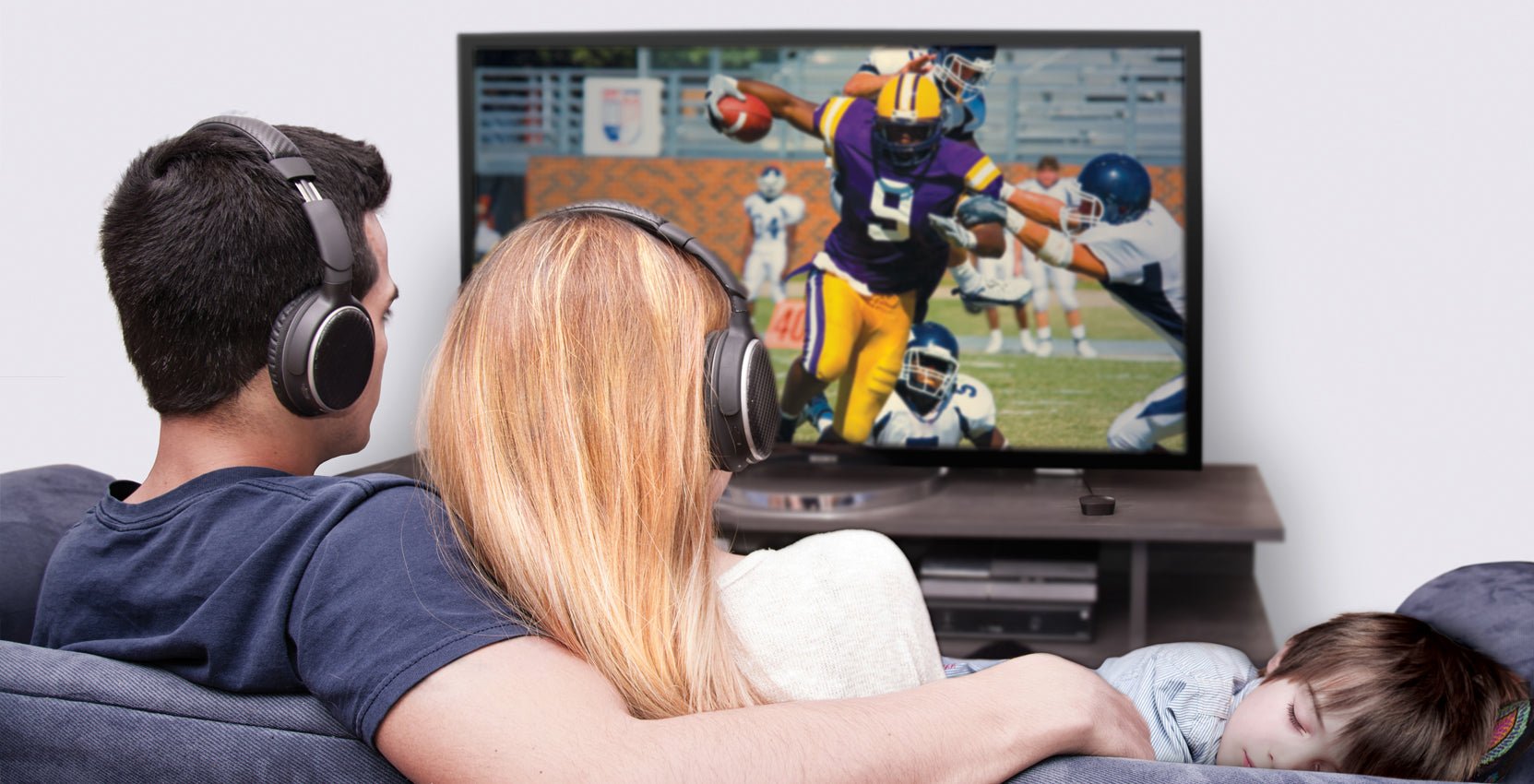 Digital and Analog Connectivity
The Connect offers both analog and digital audio inputs for the widest compatibility with old and new TVs, as well as any other devices with optical (TOSLINK S/PDIF), RCA, or 3.5mm stereo audio output - computers, tablets, digital streaming boxes (including Apple TV and Amazon Fire TV), and more.

Bluetooth 4.0 Technology
With Bluetooth 4.0 wireless technology, the Connect transmits clear, distortion-free digital audio to Bluetooth headphones, speakers, and other receivers up to 30 feet away. There is no white noise, no need to "tune" for the right frequency, and no way for a stranger to listen in on your audio stream simply by having similar headphones.
Dual-Headphone Streaming
Stream audio to up to two Bluetooth headphones or speakers simultaneously and adjust volume levels for each independently, allowing users to listen comfortably without bothering each other or those around them.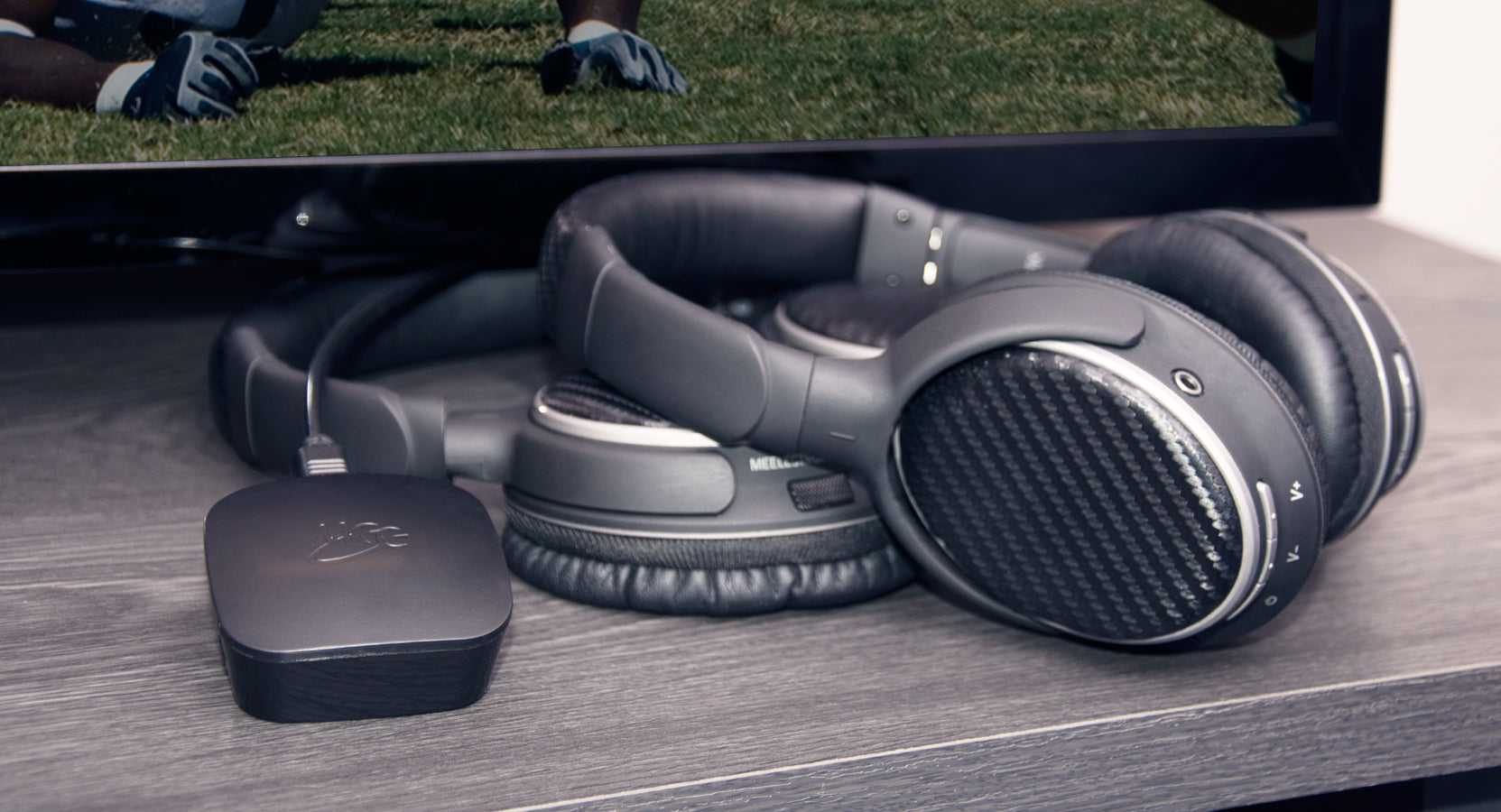 aptX® Support for High-Fidelity, Low Latency Audio
The Connect supports the aptX® and aptX® Low Latency Bluetooth audio codecs for high-fidelity, low latency audio with aptX®-enabled headphones. aptX® provides the highest possible wireless audio quality, delivering full-range sound with crystal clarity, while aptX® Low Latency also minimizes audio delay and prevents lip-syncing issues.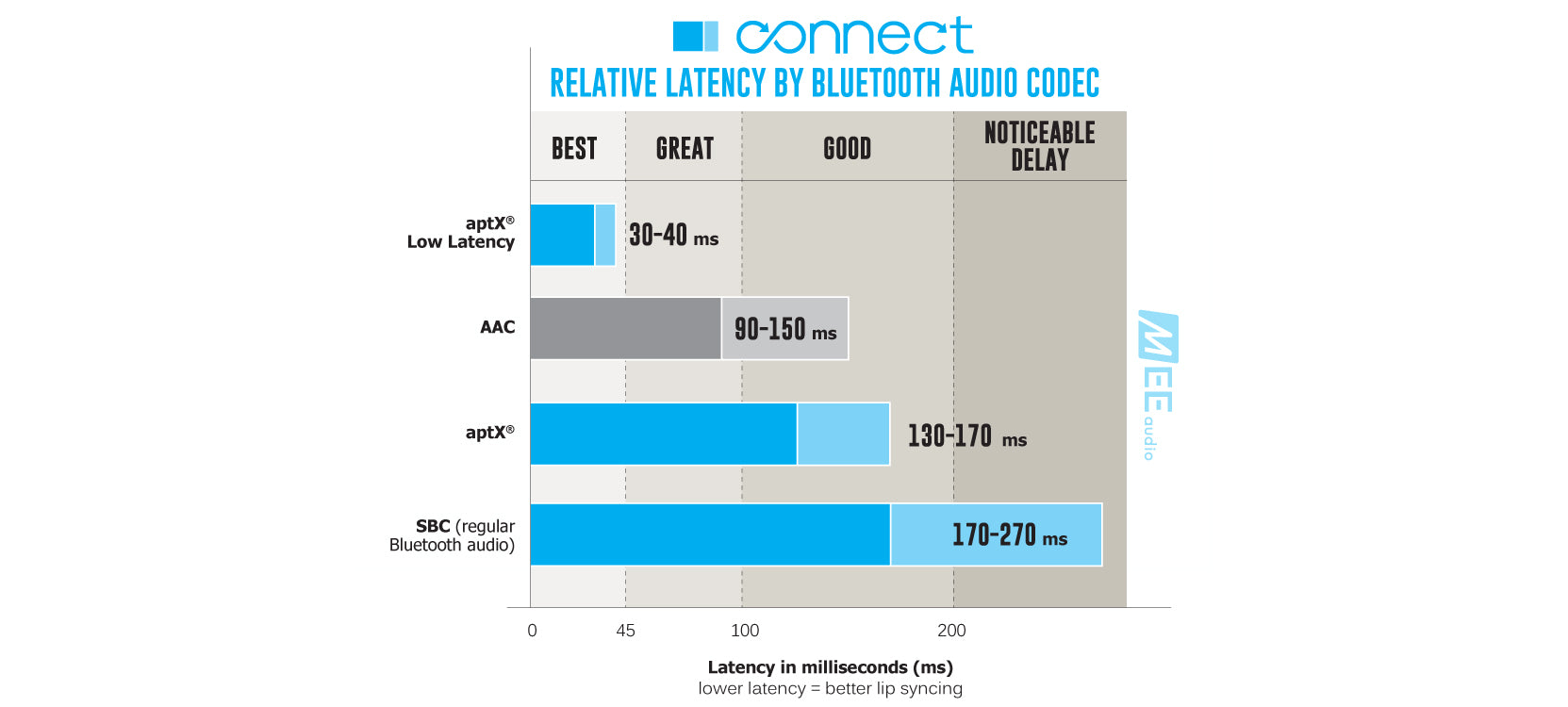 Travel-friendly Design
Its compact form factor and built-in rechargeable battery with up to 12 hours of playback make the Connect the perfect go-anywhere companion for your Bluetooth headphones. Add Bluetooth audio streaming to any device you encounter and share music wirelessly with up to two Bluetooth headphones, speakers, or receivers anywhere, anytime.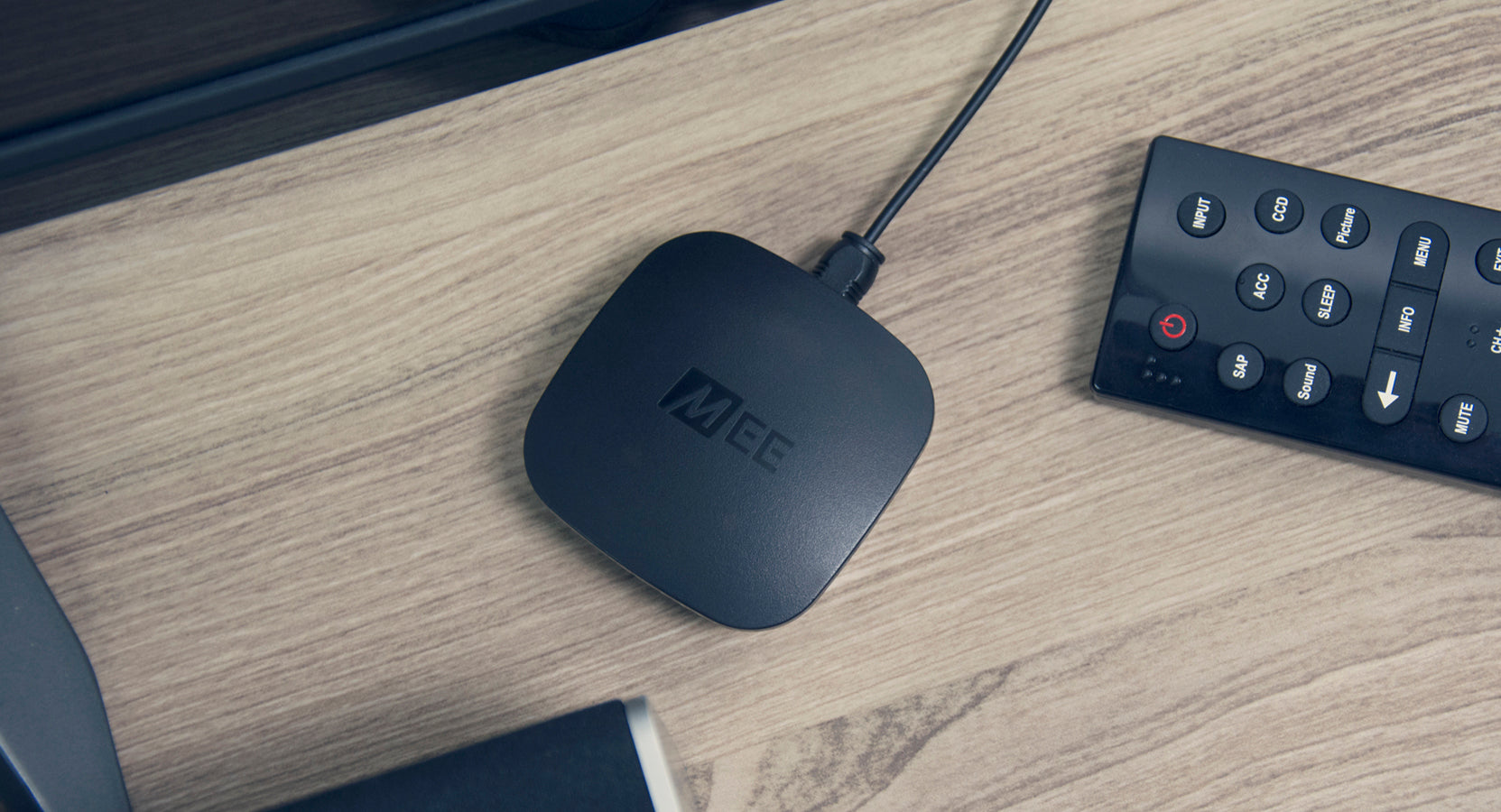 ---
What's in the Box
Connect Bluetooth Transmitter
Micro-USB charging cable
3.5mm audio cable
3.5mm to RCA adapter
TOSLINK digital optical SPDIF audio cable
Quickstart guide
---
Bluetooth Specifications
| | |
| --- | --- |
| Bluetooth version | 4.0 |
| Bluetooth profiles supported | A2DP |
| Bluetooth audio codecs supported | SBC, aptX®, aptX® Low Latency |
| operating range | up to 30ft (10m) |
| number of headphones supported | 1 to 2 |
---
Battery Specifications
| | |
| --- | --- |
| battery type | built-in rechargeable battery |
| battery capacity | 200mAh |
| audio playback time (1 headphone) | 12 hours |
| audio playback time (2 headphone) | 10 hours |
| standby time | 44 hours |
| charging time | 1.5 hours |
| charging connector | micro-USB |
---
Product Details
| | |
| --- | --- |
| audio inputs | 3.5mm; optical TOSLINK |
| dimensions | 2.2 x 2.2 x 1 inches (5.5 x 5.5 x 2.5 cm) |
| weight | 1.1oz (31g) |
---
Customer Reviews
SMALL AND GOOD!

No one writes about it, but with this device you can wirelessly connect the amplifier to your TV, in my case Yamaha R-N602 with the tv's SONY 49XE9005. The sound is clearer and better than through the normal bluetooth from tv that has visible delays and in every 2-3 seconds it breaks for a while. MEE AC gives the difference almost imperceptible. Unfortunately, this solution is due to the need to hide all cables. The quality thru cable is obviously better. Unfortunately I get the feeling that even the best quality content is underlined by the low bandwidth, which is good in some way, especially in movies gives you more powerful effects.
To connect this set of devices, you need to disconnect other devices from bluetooth (even turn off the tv's bt) so that the amplifier detects only MEE.
Personally, I am very happy with MEE. Unfortunately I did not have the opportunity to use it with wireless headphones and rather there will be no occasion. For me, cable is a cable.

Bluetooth transmitter

A simple solution for those who have LCD tv without bluetooth transmitter. The Mee audio Connect bluetooth comes with APTx suppose to be much superior in sound quality as compared to normal bluetooth transmission.

Bluetooth solution for TV

It works well with my TV. The Bluetooth APTx transmission must have improved the sound quality, I don't remember getting such good quality sound from my tv wireless in the past. Simple and easy to get it connected and play.