MEE Audio Connect T1 Universal Wireless Audio Transmitter for TV
Special Price
SGD $69.90
Regular Price
SGD $99.90
Seen a Lower Price?
Connect Universal Dual Headphone and Speaker Bluetooth Audio Transmitter for TV
The MEE audio Connect Bluetooth 4.0 transmitter for TV features digital and analog audio inputs, dual headphone or speaker connectivity, and aptX technology for high-fidelity, low latency audio.
HD Wireless Sound for Your TV
The MEE audio Connect wireless audio transmitter enables TVs and other devices to stream high-quality digital audio to up to two Bluetooth headphones or speakers, wirelessly. Experience full freedom of movement, listen without bothering those around you, and block out distractions with the Connect and your favorite pair of Bluetooth wireless headphones.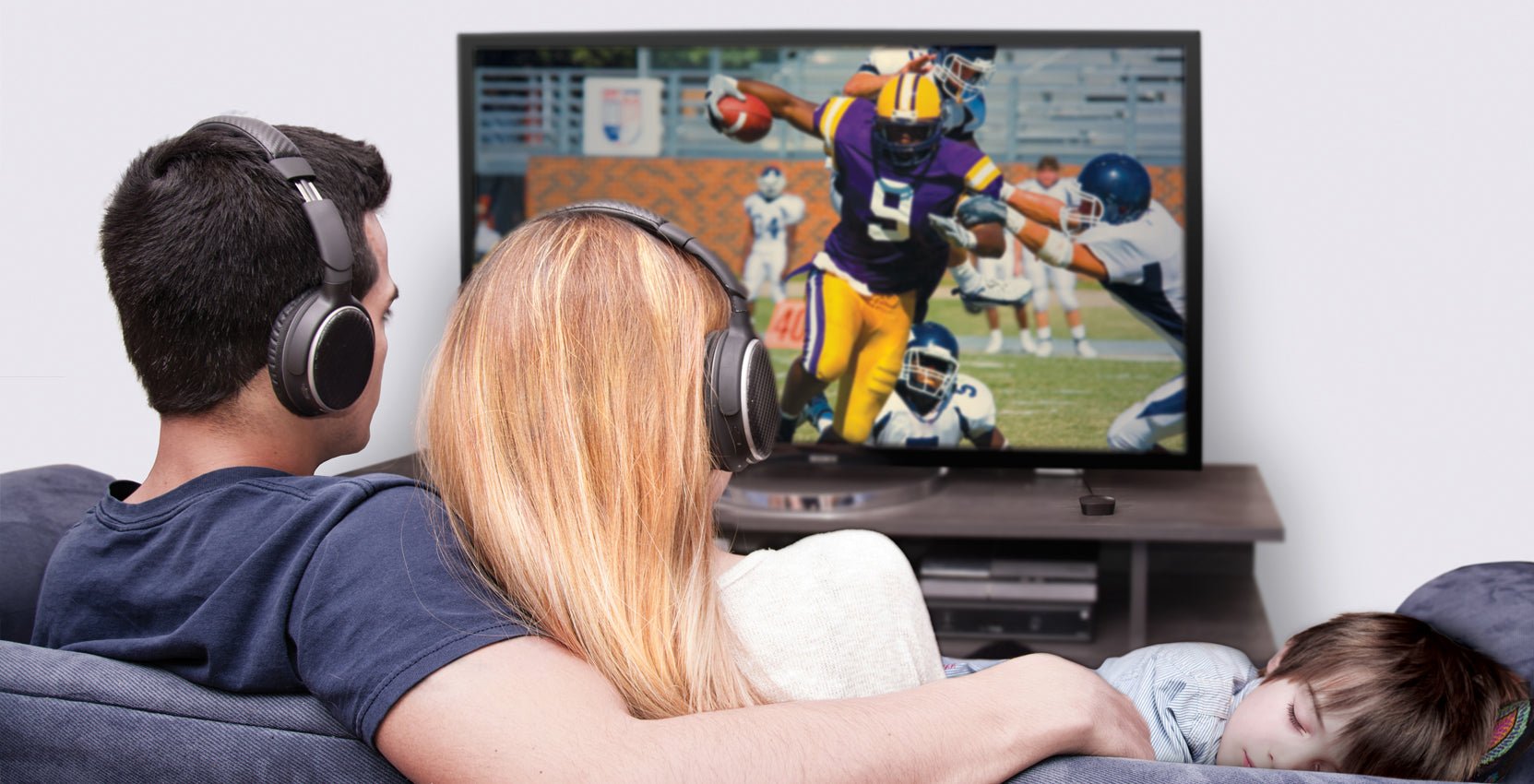 Digital and Analog Connectivity
The Connect offers both analog and digital audio inputs for the widest compatibility with old and new TVs, as well as any other devices with optical (TOSLINK S/PDIF), RCA, or 3.5mm stereo audio output - computers, tablets, digital streaming boxes (including Apple TV and Amazon Fire TV), and more.

Bluetooth 4.0 Technology
With Bluetooth 4.0 wireless technology, the Connect transmits clear, distortion-free digital audio to Bluetooth headphones, speakers, and other receivers up to 30 feet away. There is no white noise, no need to "tune" for the right frequency, and no way for a stranger to listen in on your audio stream simply by having similar headphones.
Dual-Headphone Streaming
Stream audio to up to two Bluetooth headphones or speakers simultaneously and adjust volume levels for each independently, allowing users to listen comfortably without bothering each other or those around them.
aptX® Support for High-Fidelity, Low Latency Audio
The Connect supports the aptX® and aptX® Low Latency Bluetooth audio codecs for high-fidelity, low latency audio with aptX®-enabled headphones. aptX® provides the highest possible wireless audio quality, delivering full-range sound with crystal clarity, while aptX® Low Latency also minimizes audio delay and prevents lip-syncing issues.
Travel-friendly Design
Its compact form factor and built-in rechargeable battery with up to 12 hours of playback make the Connect the perfect go-anywhere companion for your Bluetooth headphones. Add Bluetooth audio streaming to any device you encounter and share music wirelessly with up to two Bluetooth headphones, speakers, or receivers anywhere, anytime.