Shokz Openfit Open Ears True Wireless Earbuds
Member Price: SGD $255.55
Seen a Lower Price?
OpenFit continues the Shokz open-ear concept to let users enjoy all-day comfort and hear their own soundtrack while staying open to the world around them. OpenFit offers an ultra-lightweight, open-ear construction to hear both your own audio and every sound around you with crystal clarity. DirectPitch™ technology produces a full audio experience to immerse yourself in your favorite songs, podcasts, and audiobooks. A flexible ear hook design combines stability and comfort. Moments are precious, and OpenFit gives you the freedom to hear every one of them.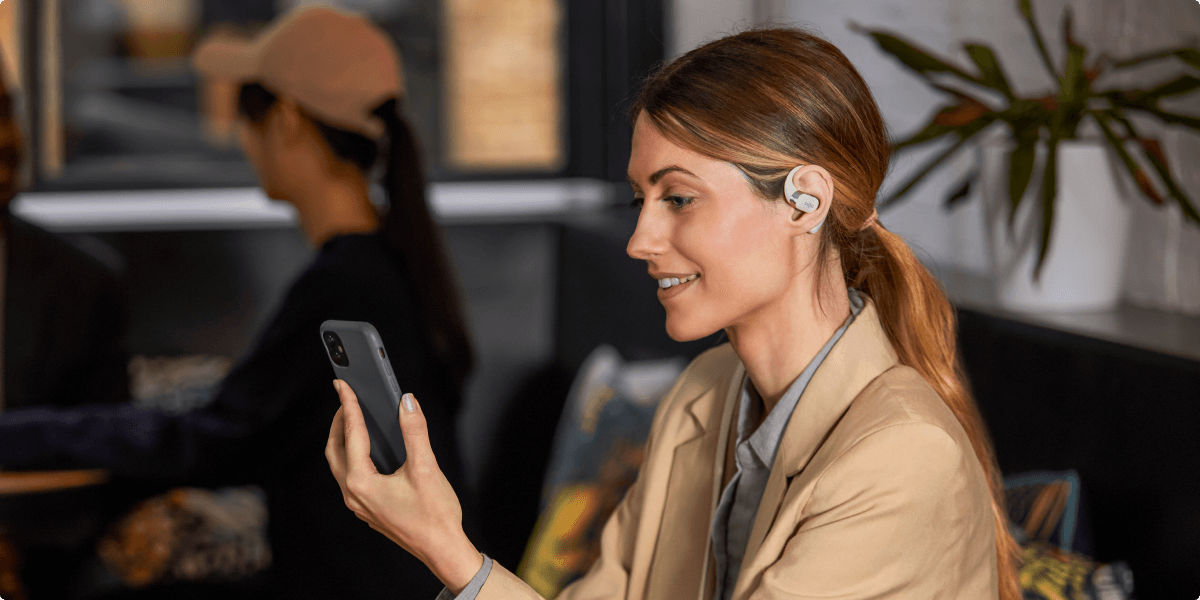 Open-Ear Listening Buds
Every Sound, Uncovered
OpenFit continues the Shokz open-ear concept with a compact earbud design. OpenFit is built around the ear, leaving the inner ear open to keep you engaged with the world.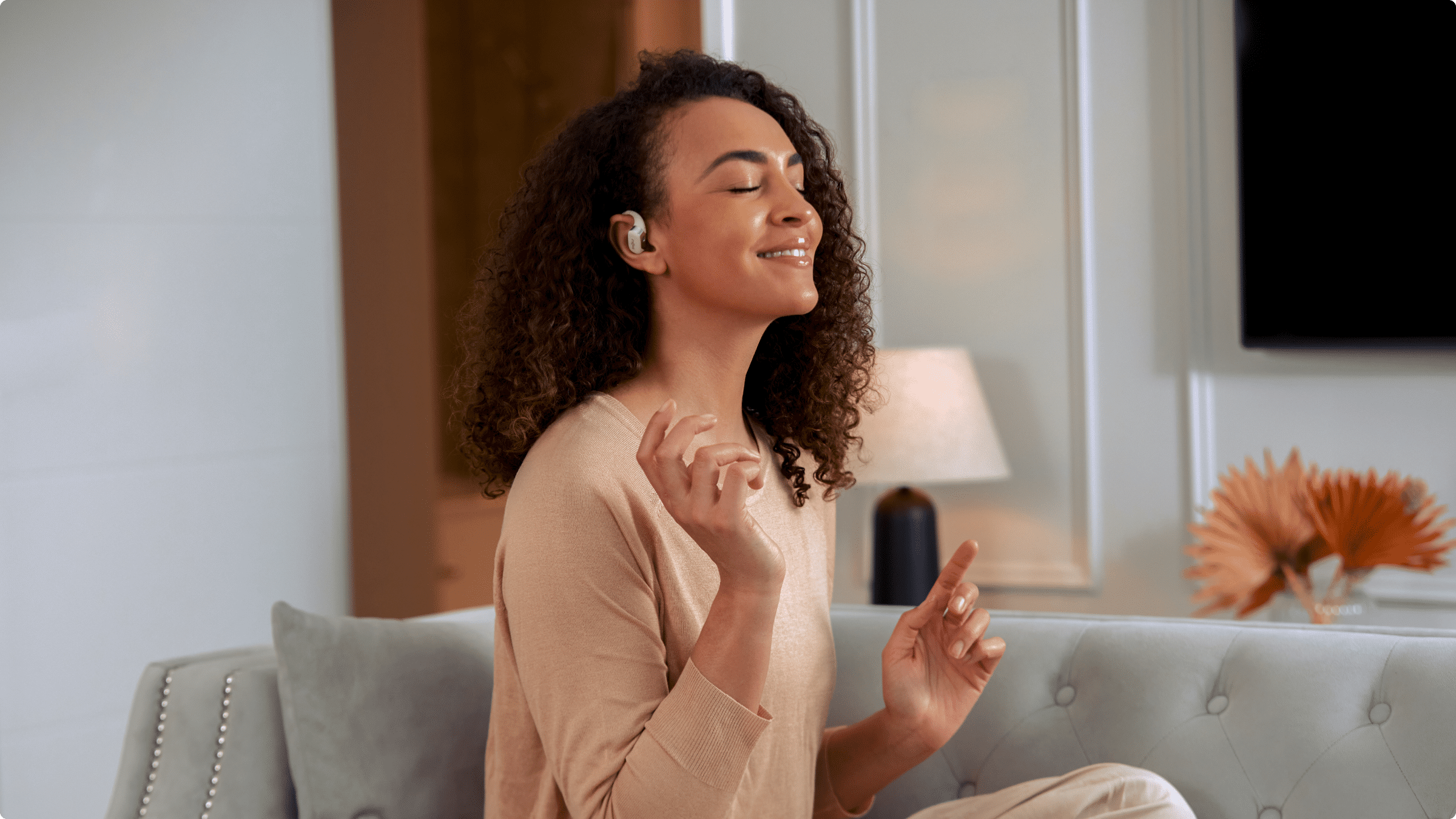 Ultra-Soft Silicone
Feel Nothing but Comfort
The ear cushion core is engineered with a dual-layered liquid silicone that gives a pliable fit for every ear shape while avoiding discomfort from even extended wear.2 Spend a whole day of engaged conversation and musical feasts in total contoured comfort.
Dolphin Arc Ear Hook
Made for Every Ear
A dolphin arc ear hook design with a built-in 0.7mm ultra-fine flexible memory wire provides an ergonomic fit that can gently adapt to your natural ear shape.
Light and Balanced Design
Go Unnoticed
Optimizing the design and material of open-ear earbuds, OpenFit is compact and light, weighing just 8.3 grams. The earbuds and battery compartment provide a perfect balance that makes you forget you're even wearing them.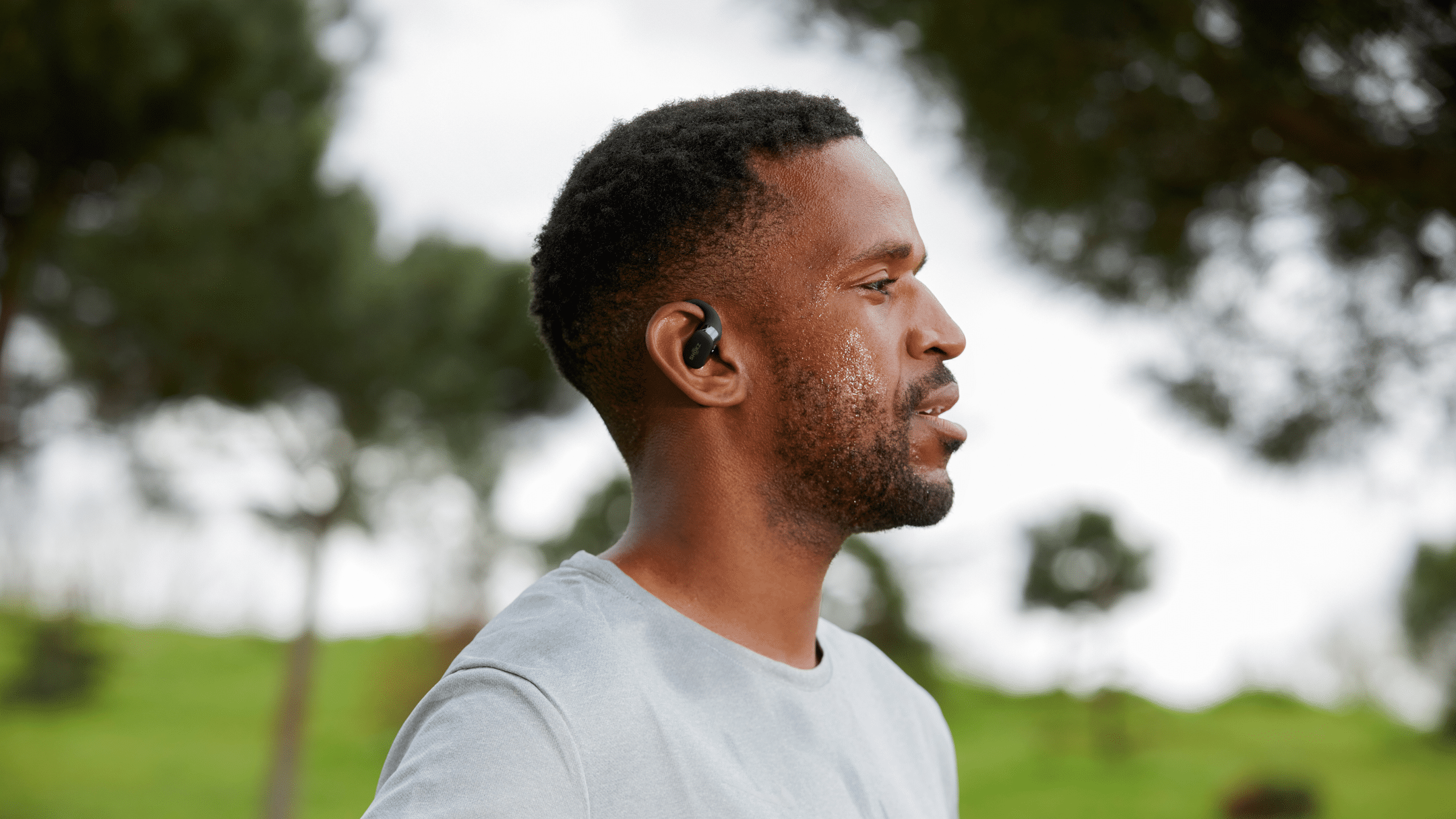 DirectPitch™ Technology
Shokz introduces DirectPitch™, a brand-new audio experience made for OpenFit. It allows for premium audio quality that perfectly balances bold highs, clear mids, and surging bass.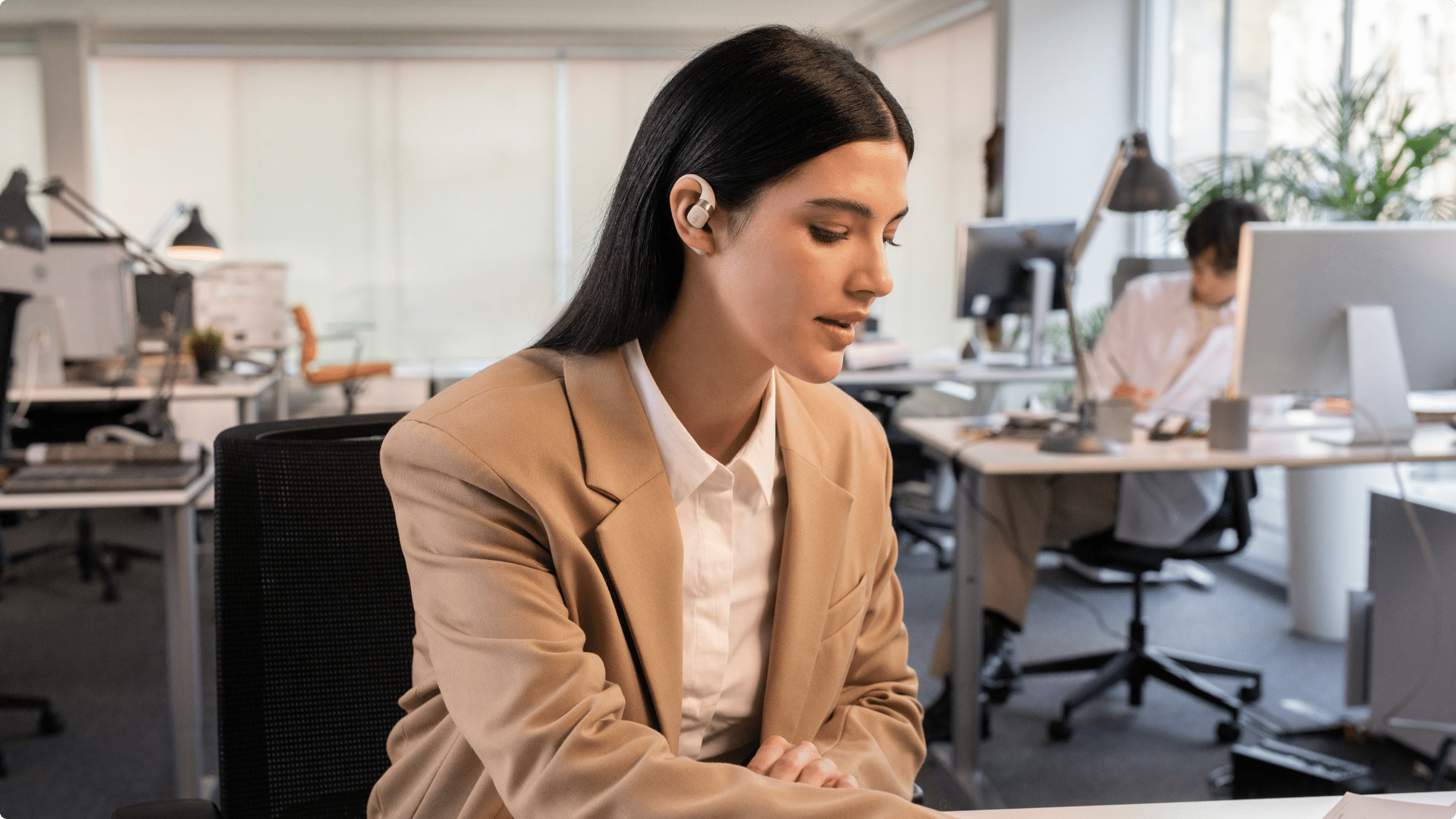 Customized Dynamic Drivers
OpenFit features a powerful 18×11mm customized dynamic driver unit built with an ultra-light composite diaphragm crafted from carbon fiber and a polymer surround. The inner dome-shaped cap is made of a high-strength, ultra-lightweight carbon fiber that is 20 times stronger than steel, directing every acoustic vibration with incredible accuracy. The polymer surround amplifies the intensity of the diaphragm's vibrations, delivering an immersive audio experience with deep bass notes.
A Live Concert Just for You
Low-Frequency Enhancement Algorithm
For a true audio experience, Shokz OpenBass™ is a proprietary low-frequency enhancement algorithm to carry low-frequency vibrations directly toward your ear without covering it. Dynamic Range Control dynamically adjusts the EQ in real-time, providing a rich and natural listening experience under any volume.
Maintain Situational Awareness and Safety
Always in the Moment
Shokz developed its signature open-ear design to let listeners stay engaged with the world, even while immersed in their own playlists. DirectPitch™ technology keeps the listening experience for you alone as you enjoy awareness of any situation.
Made for a Secure Fit
To achieve a shape that provides a secure fit for different ear shapes3, the Shokz Lab scanned a vast array of human ear data from all over the world. The ergonomic and flexible ear hook perfectly wraps around different curves of ears, providing a soft and secure grip. The split design between the earbud and battery balances the weight of the whole system, providing comfort and stability. Feel free to walk, run, and even jump, and OpenFit stays in place.
AI Call Noise Cancellation
OpenFit uses AI Call Noise Cancellation technology to ensure call quality. During a call, OpenFit captures the subtleties of the human voice in even noisy environments, placing the dual microphones at a prime position to form the most effective Adaptive Beamforming effect, enhancing noise cancellation. Hear and be heard loud and clear.
IP54 Water Resistance
OpenFit features IP54 water resistance and is designed with a double-layer waterproof steel mesh and gauze for additional protection and enhanced sound performance.7 During your sweatiest of workout sessions, keep enjoying your music or audiobook worry-free.
Easy Control, Right on the Bud
Audio playback and calls can be controlled directly on the built-in touchpads, truly freeing your hands without additional phone operation. The touchpads take double-tap and press-and-hold controls and more customized control through the Shokz App.