Member Price: SGD $398.05
Seen a Lower Price?
A CREATION FOR CREATORS. JUST ADD PHONE
MV88+ VIDEO KIT
The MV88+ Video Kit is your mobile professional recording rig. Package includes Manfrotto PIXI Tripod, phone clamp & shoe-mount mic clip, USB-C & lightning cables, making it ready for audio and/or video capture right out of the box. The free ShurePlus MOTIV audio & video Apps enable recording control, and the ability to save and share your content in multiple formats.
The MV88+ offers you a whole host of creative set-up options to cover your every requirement.
So, whether you want to record a vlog, capture some sounds on your safari trip, interview another creator, or even connect the MV88+ rig to your own tripod, we've got you covered.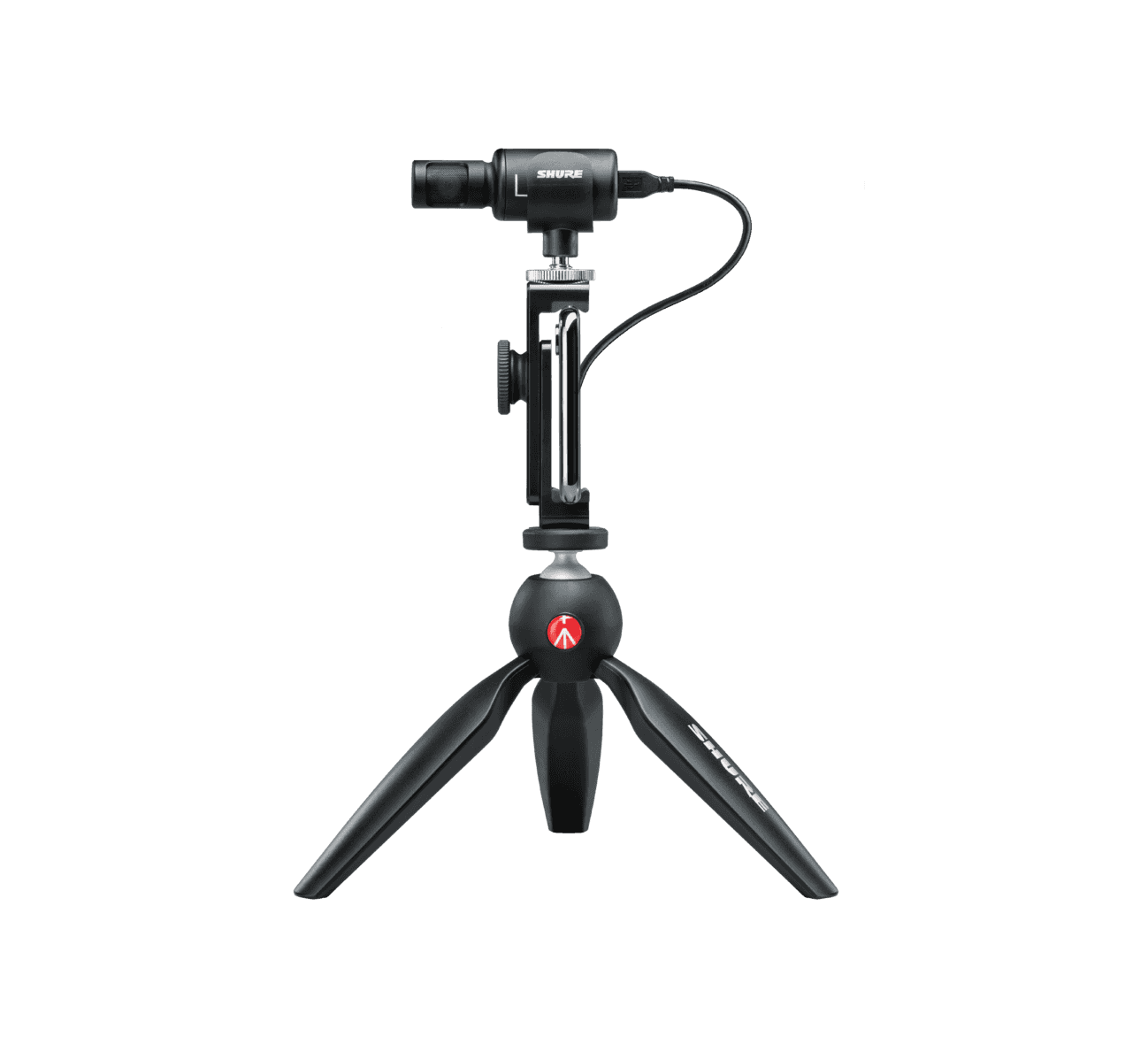 REE Apps to create, record, edit and share in seconds
The Shure MOTIV Audio and Video Apps couldn't be easier to use. Select how you want the mic to behave, set your gain levels…and press record.
The audio you've wanted.
When it matters most to you, rely on Shure and the MV88+ to deliver amazing sound performance, whatever your stage or setting. If audio has continued to be your bug bear, let's end it here…
Your everything mic.
The MV88+ accentuates the power of flexibility, enabling you to transform your smartphone device into a professional-level mobile audio and video rig.
Monitoring made easy.
To ensure real-time audio assessment, a headphone jack on the MV88+ lets you record with confidence.